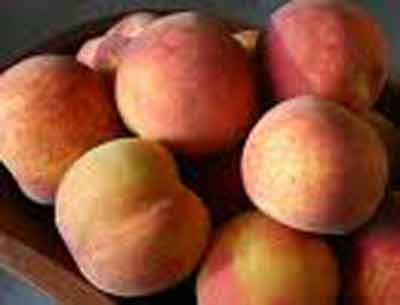 CLICK TO ENLARGE
Double grafted. Blackboy - Dark wine coloured flesh that is very sweet and juicy. Dark red-black skin. Ripens about March. Freestone. Springcrest - excellent eating peach of good quality. Ripens early December. Deciduous.

Colour: Pink
Habit: Upright
Est. Hgt/Wdth in 7/10 yrs: 5m x 3m

Peach Dble Blackboy/Springcrest GQ
Current Stock Height: 160/180 cm ?

Container: pb18 ?

New stock arriving beginning of July, 2020. Pre-order now. Estimated price $49.99 each. Payment when stock arrives.
Wairere Nursery
826 Gordonton Road, R D 1, Hamilton 3281 Ph: (07) 824 3430 Email: Open 7 days 8:30am-5pm