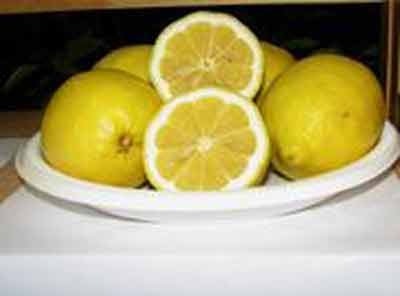 CLICK TO ENLARGE
Citrus. For the lemon connoisseur, deliciously juicy, fragrant, seedless fruit with a nice thick skin. A must for lemon meringue pie. Mainly crops in the winter. Easily grown as this Lemon is more hardy and tolerant to cold than many. Happiest in a sunny well drained spot. Evergreen.

Remember only use sharp secateurs to remove the fruit and cut with a few centimetres of stalk attached.

Colour: White
Habit: Upright
Est. Hgt/Wdth in 7/10 yrs: 3m x 2.5m

Lemon Lisbon Seed-less
New stock arriving shortly. Pre-order now. Estimated price $32.99 each. Payment when stock arrives.
Wairere Nursery
826 Gordonton Road, R D 1, Hamilton 3281 Ph: (07) 824 3430 Email: