Welcome to Wairere
Our extensive range includes quality Roses, Camellias, Fruit trees, Ornamental Trees, Shrubs, Perennials, Natives and more. Online purchases are carefully packed and promptly dispatched to reach you in the best condition, or you can pick up from our Hamilton nursery.
Wairere Nursery in Gordonton, Hamilton is open 7 days a week 8:30am - 5pm.
Latest arrivals...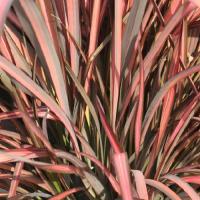 Phormium Evening Glow
Phormium Sundowner
Phylica Plumosa
Sophora Sun King
Viburnum Burkwoodii
Phormium Duet
Luculia Grandiflora
Lomandra Little Con
Leonotis Leonurus
View More Just Arrived ...
Most Popular Now...
Origanum Bellissimo
Zephyranthes Candida
Ligularia Reniformis
Raspberry Skeena
Daphne Spring Pink Eternal Fragrance
Pittosporum Wrinkle Blue
Leptospermum Scoparium
Avocado Hass
Wairere Nursery
826 Gordonton Road, R D 1, Hamilton 3281 Ph: (07) 824 3430 Email: Open 7 days 8:30am-5pm