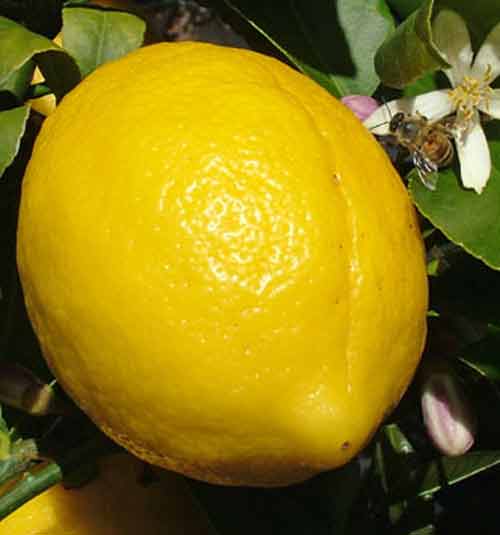 CLICK TO ENLARGE
Citrus. NZ's most popular lemon and deservedly so. Very juicy and a really good cropper. Once established the tree will seldom be without a lemon. More tolerant of cold than many other lemons. Can you feel and Gin and Tonic coming on? Happiest in a sunny well drained position.

To keep your Lemon Standard looking good feed and water regularly. Trim new shoots below the main branches. Remember always cut off ripe fruit rather than pulling.

Colour: White
Habit: Upright
Est. Hgt/Wdth in 7/10 yrs: Std

Lemon Meyer Std
Current Stock Height: STD 110/HGT 150 cm ?

Container: pb12 ?

$129.99
Wairere Nursery
826 Gordonton Road, R D 1, Hamilton 3281 Ph: (07) 824 3430 Email: Open 7 days 8:30am-5pm