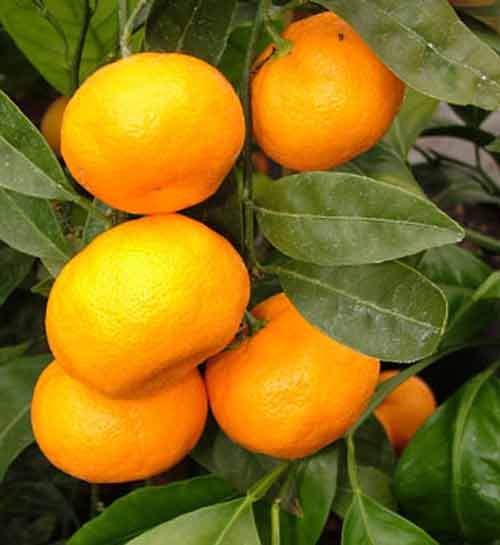 CLICK TO ENLARGE
Produces abundant quantities of large flat shaped fruit that are really juicy and sweet. The loose skin peels easily. Just delicious for a healthy instant snack in the winter. Reasonably cold tolerant. Plant in a sunny well drained spot. Ripens June/July. Eveergreen.

Colour: White
Habit: Upright
Est. Hgt/Wdth in 7/10 yrs: Std

Mandarin Satsuma Silverhill Std
Current Stock Height: STD 100/HGT 140 cm ?

Container: pb18 ?

$129.99
Wairere Nursery
826 Gordonton Road, R D 1, Hamilton 3281 Ph: (07) 824 3430 Email: Open 7 days 8:30am-5pm