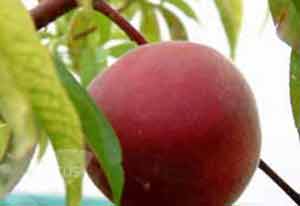 CLICK TO ENLARGE
Two for the price of one! Firebright is a large nectarine with red over yellow skin. Firm, smooth, juicy yellow flesh with great flavour. Mid-season harvest. Snow Queen is a very large nectarine that is fair-skinned and a light russet blush with white melting juicy flesh that is fine textured. Fruits in early season. Self Fertile.

Colour: Assorted
Habit: Upright
Est. Hgt/Wdth in 7/10 yrs: 5m x 3m

Nectarine Dble Firebrite/ Snow Queen GQ
New stock arriving beginning of July, 2021. Pre-order now. Estimated price $54.99 each. Payment when stock arrives.
Wairere Nursery
826 Gordonton Road, R D 1, Hamilton 3281 Ph: (07) 824 3430 Email: