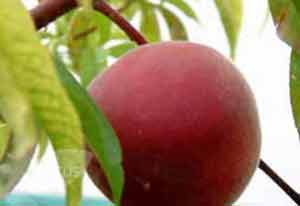 CLICK TO ENLARGE
Triple grafted Nectarine. Fire Brite - Red skin and yellow flesh. Red Gold - Red skin and yellow flesh. Snow Queen pale skin blushed red and white flesh. All delicious summer eating. Self Fertile. Deciduous.

Colour: Assorted
Habit: Upright
Est. Hgt/Wdth in 7/10 yrs: 5m x 3m

Nectarine Triple Fire Brite/R Gold/S Queen GQ
Current Stock Height: 110/130 cm ?

Container: pb28 ?

New stock arriving beginning of July, 2020. Pre-order now. Estimated price $59.99 each. Payment when stock arrives.
Wairere Nursery
826 Gordonton Road, R D 1, Hamilton 3281 Ph: (07) 824 3430 Email: Open 7 days 8:30am-5pm