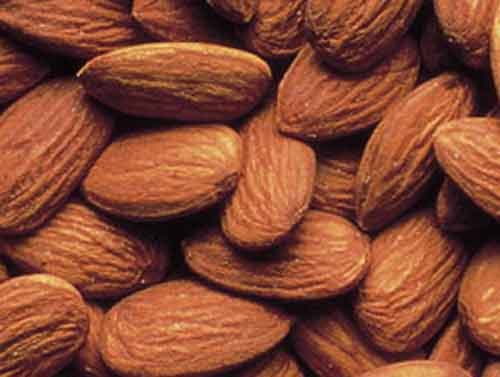 CLICK TO ENLARGE
Nut. This almond is simply stunning in flower and blossoms for a long period. The large, soft shelled almonds are produced prolifically and ripen early. This Almond is self fertile and is a good pollinator for other varieties. Happiest in a sunny position away from harsh wind and frost. Deciduous.

Almonds like well drained soil and will not tolerate a heavy wet soil in winter. Choose the right position and you'll be able to go nuts!

Colour: White
Habit: Upright
Est. Hgt/Wdth in 7/10 yrs: 5m x 3m

Almond 402 GQ
Current Stock Height: 190/210 cm ?

Container: pb28 ?

New stock arriving beginning of July, 2020. Pre-order now. Estimated price $39.99 each. Payment when stock arrives.
Wairere Nursery
826 Gordonton Road, R D 1, Hamilton 3281 Ph: (07) 824 3430 Email: Open 7 days 8:30am-5pm