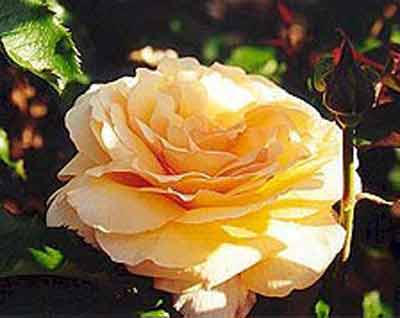 CLICK TO ENLARGE
Hybrid Tea. A nice rose that is generally well behaved and easy to grow. The creamy gold blooms are lightly scented and set against glossy, healthy light green foliage. Plenty of blooms that show good weather resistance appear throughout the season. Bred by McGredy in 1984. PVR.

Colour: Yellow / Cream
Habit: Upright
Est. Hgt/Wdth in 7/10 yrs: 100cm x 75cm

Nobilos Chardonnay
Current Stock Height: 30/40 cm ?

Container: pb8 ?

$29.99
Wairere Nursery
826 Gordonton Road, R D 1, Hamilton 3281 Ph: (07) 824 3430 Email: Open 7 days 8:30am-5pm