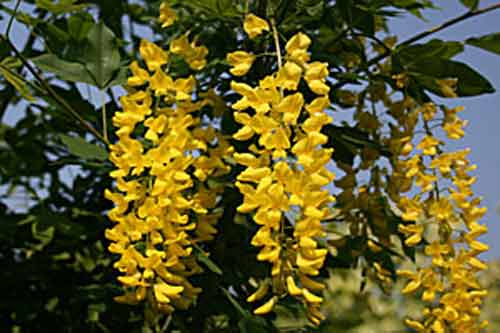 CLICK TO ENLARGE
Golden Chain Tree. Glossy green foliage set off with 60cm long racemes of fragrant golden yellow flowers in late spring. Very showy and well worth giving a special place in the garden. Easy to grow in most soils as long as they are not too dry in summer. Deciduous. Est.10yr.growth.

Colour: Yellow
Habit: Upright
Est. Hgt/Wdth in 7/10 yrs: 3m x 2m

Laburnum watereri Vossi
Current Stock Height: 90/100 cm ?

Container: pb18 ?

$59.99
Wairere Nursery
826 Gordonton Road, R D 1, Hamilton 3281 Ph: (07) 824 3430 Email: Open 7 days 8:30am-5pm