Welcome to Wairere
Our extensive range includes quality Roses, Camellias, Fruit trees, Ornamental Trees, Shrubs, Perennials, Natives and more. Online purchases are carefully packed and promptly dispatched to reach you in the best condition, or you can pick up from our Hamilton nursery.
Wairere Nursery in Gordonton, Hamilton is open 7 days a week 8:30am - 5pm, including Auckland Anniversary Day Holiday and Waitangi Day
Latest arrivals...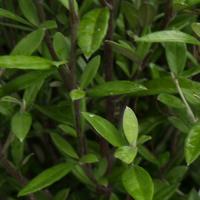 Corokia Geentys Green
Griselinia Broadway Mint
Rhopalostylis Sapida
Olea J5
Murraya Paniculata
Lemon Yen Ben
Lemon Meyer
Knightia Excelsa Rewa Rewa
Hebe Icing Sugar
View More Just Arrived ...
Most Popular Now...
Passionfruit T Rex
Griselinia Broadway Mint
Gardenia Radicans
Tulbaghia Violacea Variegata
Hydrangea Raspberry Crush
Pontederia Cordata
Lomandra Lime Tuff
Pepino Incredible Blush
Wairere Nursery
826 Gordonton Road, R D 1, Hamilton 3281 Ph: (07) 824 3430 Email: Open 7 days 8:30am-5pm