Welcome to Wairere
Our extensive range includes quality Roses, Camellias, Fruit trees, Ornamental Trees, Shrubs, Perennials, Natives and more. Online purchases are carefully packed and promptly dispatched to reach you in the best condition, or you can pick up from our Hamilton nursery.
Nursery now open for shoppers

Under level 2 lockdown the nursery is open for sales and pick ups, from 8:30am-5pm, 7 days a week. You will have to maintain social distancing and register for contact tracing on entry and exit.

Online orders are still experiencing some delays but we are working hard to minimise wait times as much as possible.
Thank you for your support and understanding.

Wairere Team
Latest arrivals...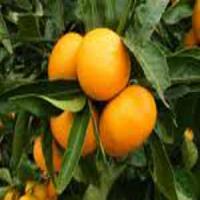 Mandarin Satsuma
Mandarin Richards Special
Tangor Dweet
Orange Vainiglia Pink
Orange Seville
Orange Harwood Late
Mandarin Thorny
Mandarin Satsuma Miho
Mandarin Satsuma Okitsu
View More Just Arrived ...
Most Popular Now...
Raspberry Skeena
Trachelospermum Jasminoides
Plum Santa Rosa MB
Eucalyptus Baby Blue
Sambucus Nigra
Feijoa Waingaro
Feijoa Pounamu
Pittosporum Wrinkle Blue
Wairere Nursery
826 Gordonton Road, R D 1, Hamilton 3281 Ph: (07) 824 3430 Email: