Welcome to Wairere
Our extensive range includes quality Roses, Camellias, Fruit trees, Ornamental Trees, Shrubs, Perennials, Natives and more. Online purchases are carefully packed and promptly dispatched to reach you in the best condition, or you can pick up from our Hamilton nursery.
Wairere Nursery in Gordonton, Hamilton is open 7 days a week 8:30am - 5pm.
Latest arrivals...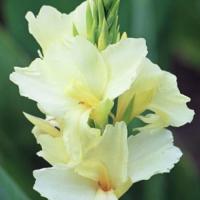 Canna Kneehigh White
Worcesterberry
Rosmarinus September Blue
Lonicera Nitida Ball
Lomandra Lime Tuff
Geranium Bertie Crug
Gazania Takatu Red
Flower Carpet Gold
Cotoneaster Dammeri
View More Just Arrived ...
Most Popular Now...
Trachelospermum Jasminoides
Kumara Tokatoka Gold
Iris Caesars Brother
Hydrangea Bloody Marvellous
Xeronema callistemon
Lavender Hidcote Blue
Hydrangea Paniculata Sundae Fraise
Gooseberry Invicta
Wairere Nursery
826 Gordonton Road, R D 1, Hamilton 3281 Ph: (07) 824 3430 Email: