Welcome to Wairere
Our extensive range includes quality Roses, Camellias, Fruit trees, Ornamental Trees, Shrubs, Perennials, Natives and more. Online purchases are carefully packed and promptly dispatched to reach you in the best condition, or you can pick up from our Hamilton nursery.
Wairere Nursery in Gordonton, Hamilton is open 7 days a week 8:30am - 5pm, including Labour Day, 26th October
Latest arrivals...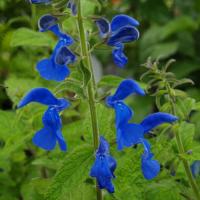 Salvia Blue Angel
Penstemon Electric Blue
Laurus Nobilis
Hosta Blue Mouse Ear
Gaura Sparkle White
Cyathea Medullaris
Dacrycarpus Dacrydioides
Azalea Purple Glitters
Azalea Pax
View More Just Arrived ...
Most Popular Now...
Kumara Owairaka Red
Lavender Grosso
Hosta June
Gardenia Veitchii
Avocado Reed ZU
Hosta Abiqua Drinking Gourd
Hosta Blue Umbrellas
Syringa Pats Lilac
Wairere Nursery
826 Gordonton Road, R D 1, Hamilton 3281 Ph: (07) 824 3430 Email: