Welcome to Wairere
Our extensive range includes quality Roses, Camellias, Fruit trees, Ornamental Trees, Shrubs, Perennials, Natives and more. Online purchases are carefully packed and promptly dispatched to reach you in the best condition, or you can pick up from our Hamilton nursery.
Wairere Nursery in Gordonton, Hamilton is open 7 days a week 8:30am - 5pm.
Latest arrivals...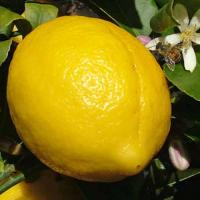 Lemon Meyer Dwarf
Orange Navelina
Mandarin Encore Dwarf
Photinia Red Robin
Camellia Early Pearly
Mandarin Kawano
Mandarin Satsuma Miho
Gardenia Veitchii
Camellia Kramers Supreme
View More Just Arrived ...
Most Popular Now...
Gooseberry Invicta
Punica Granatum Wonderful
Compost Nutrient Enriched
Wisteria Snow Showers
Gooseberry Pax
Mandarin Satsuma Silverhill
Lemon Meyer
Wisteria White Silk
Wairere Nursery
826 Gordonton Road, R D 1, Hamilton 3281 Ph: (07) 824 3430 Email: