Welcome to Wairere
Our extensive range includes quality Roses, Camellias, Fruit trees, Ornamental Trees, Shrubs, Perennials, Natives and more. Online purchases are carefully packed and promptly dispatched to reach you in the best condition, or you can pick up from our Hamilton nursery.
Wairere Nursery in Gordonton, Hamilton is open 7 days a week 8:30am - 5pm.
Latest arrivals...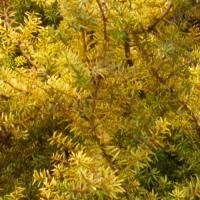 Podocarpus Totara Aurea
Photinia Red Robin
Nandina Fire Power
Metrosideros excelsa
Magnolia Little Gem
Lime Bearrs
Lemonade
Griselinia Ardmore Emerald
Cryptomeria Japonica
View More Just Arrived ...
Most Popular Now...
Raspberry Nootka
Almond All In One
Trachelospermum Jasminoides
Grape Schulyer
Raspberry Skeena
Lavender Hidcote Blue
Hydrangea Annabelle
Currant Red Hron
Wairere Nursery
826 Gordonton Road, R D 1, Hamilton 3281 Ph: (07) 824 3430 Email: