Welcome to Wairere
We are proud of the extensive range and quality of our plants; Roses, Camellias, Fruit trees, Ornamental Trees, Shrubs, Perennials, Natives and more. Be assured your online purchases are carefully packed and promptly dispatched to reach you in the best condition, or call in and pick up from our Hamilton nursery.
Wairere Nursery in Gordonton, Hamilton is open 7 days a week 8:30am - 5pm.
Just arrived in...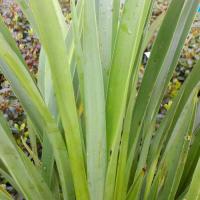 Phormium Green Dwarf
Loropetalum Plum Delight
Loropetalum Firedance
Liriope Monroe White
Buxus Macrophylla
Buxus Green Gem
Apodasmia Similis
Zantedeschia Jack Olantern
Zantedeschia Crystal Blush
View More Just Arrived ...
Most Popular Now...
Passionfruit Black
Jacaranda Mimosifolia
Viburnum Summer Snowflake
Hydrangea Paniculata Sundae Fraise
Penstemon Cha Cha Lavender
Lemon Meyer
Calceolaria Sunny Walker Orange
Lavender Thumbelina Leigh
Wairere Nursery
826 Gordonton Road, R D 1, Hamilton 3281 Ph: (07) 824 3430 Email: Open 7 days 8:30am-5pm