Welcome to Wairere
Our extensive range includes quality Roses, Camellias, Fruit trees, Ornamental Trees, Shrubs, Perennials, Natives and more. Online purchases are carefully packed and promptly dispatched to reach you in the best condition, or you can pick up from our Hamilton nursery.
IMPORTANT! COVID-19 LOCKDOWN

Wairere Nursery will be closed until further notice due to the Level 4 lockdown in NZ.

You may still make orders online but there will be no dispatch or pick ups until the lockdown is lifted.

Please take care of yourself and your loved ones during this time.

Wairere Team
Latest arrivals...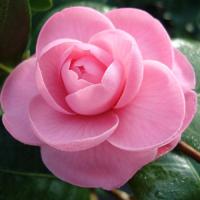 Camellia Wilamina
Camellia Waterlily
Camellia Volcano
Camellia Volunteer
Camellia Yuletide
Camellia Yoi Machi
Camellia Wirlinga Bride
Camellia Wildfire
Camellia Sweet Emily Kate
View More Just Arrived ...
Most Popular Now...
Plum Black Doris GQ
Passionfruit Panama Red
Passionfruit Panama Gold
Plum Luisa GQ
Helleborus Orientalis Mixed
Plum Luisa MB
Avocado Hass
Plum Santa Rosa MB
Wairere Nursery
826 Gordonton Road, R D 1, Hamilton 3281 Ph: (07) 824 3430 Email: