Welcome to Wairere
Our extensive range includes quality Roses, Camellias, Fruit trees, Ornamental Trees, Shrubs, Perennials, Natives and more. Online purchases are carefully packed and promptly dispatched to reach you in the best condition, or you can pick up from our Hamilton nursery.
Wairere Nursery in Gordonton, Hamilton is open 7 days a week 8:30am - 5pm.
Latest arrivals...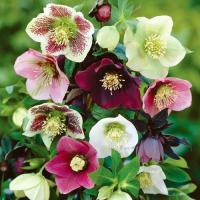 Helleborus Orientalis Mixed
Ilex Helleri
Corokia Frosted Chocolate
Coprosma Hawera
Coprosma Acerosa
Peach Honey Babe Dwarf Std
Cistus Snowmound
Lavender Chilliswood Cream
Hebe Waireka
View More Just Arrived ...
Most Popular Now...
Printed Voucher
Camellia Transnokoensis
Plum Luisa MB
Plum Santa Rosa MB
Camellia Early Pearly
Blueberry Blast
Daphne Leucanthe
Camellia Silver Dollar
Wairere Nursery
826 Gordonton Road, R D 1, Hamilton 3281 Ph: (07) 824 3430 Email: