Welcome to Wairere
We are proud of the extensive range and quality of our plants; Roses, Camellias, Fruit trees, Ornamental Trees, Shrubs, Perennials, Natives and more. Be assured your online purchases are carefully packed and promptly dispatched to reach you in the best condition, or call in and pick up from our Hamilton nursery.
Wairere Nursery in Gordonton, Hamilton is open 7 days a week 8:30am - 5pm.
Just arrived in...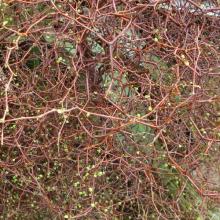 Muehlenbeckia Astonii
Lomandra Little Pal
Dietes Grandiflora
Phormium Jack Spratt
Carex Testacea
Salvia Amistad
Lavender Thumbelina Leigh
Lavender Munstead
Fuchsia Exotic Series
View More Just Arrived ...
Most Popular Now...
Passionfruit Black
Viburnum Summer Snowflake
Rhubarb Claret Cobbler
Lavender Blue Mountain
Rhubarb Ruby Tart
Tamarillo Teds Red
Lemon Meyer
Griselinia Broadway Mint
Wairere Nursery
826 Gordonton Road, R D 1, Hamilton 3281 Ph: (07) 824 3430 Email: Open 7 days 8:30am-5pm