Welcome to Wairere
Our extensive range includes quality Roses, Camellias, Fruit trees, Ornamental Trees, Shrubs, Perennials, Natives and more. Online purchases are carefully packed and promptly dispatched to reach you in the best condition, or you can pick up from our Hamilton nursery.
Wairere Nursery in Gordonton, Hamilton is open 7 days a week 8:30am - 5pm.
Wairere at Level 3: Contactless pick up and delivery only
Due to the current level 3 lockdown in the Waikato we are open only for contactless pickup and dispatching orders by courier. Please make your order online and select pickup or delivery.

Sincerely, Lloyd, Tony and the Wairere Team
Latest arrivals...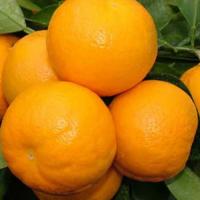 Tangelo Seminole Dwf
Metrosideros Mistral
Mandarin Silverhill Dwarf
Lemon Meyer Dwarf
Cyathea Smithii
Cordyline Raspberry Fountain
Callistemon McArthur
Gaillardia Blazing Sun
Coprosma Scarlett O'Hara
View More Just Arrived ...
Most Popular Now...
Avocado Hass
Raspberry Skeena
Lemon Meyer Dwarf
Wisteria Blue Sapphire
Blueberry Blast RE
Wisteria White Silk
Trachelospermum Jasminoides
Avocado Reed ZU
Wairere Nursery
826 Gordonton Road, R D 1, Hamilton 3281 Ph: (07) 824 3430 Email: