Welcome to Wairere
Our extensive range includes quality Roses, Camellias, Fruit trees, Ornamental Trees, Shrubs, Perennials, Natives and more. Online purchases are carefully packed and promptly dispatched to reach you in the best condition, or you can pick up from our Hamilton nursery.
Wairere Nursery in Gordonton, Hamilton is open 7 days a week 8:30am - 5pm.
Latest arrivals...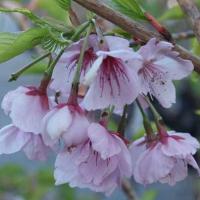 Prunus Te Mara
Podocarpus T Matapouri Blue
Laurus Nobilis
Juniperus Kaizuka
Buxus Sempervirens 1 Ball Std
Daphne Leucanthe Std
Daphne Alba Std
Daphne Alba
Daphne Leucanthe
View More Just Arrived ...
Most Popular Now...
Wollerton Old Hall Clg
Abraham Darby
Blue Moon
Princess Alexandra of Kent
Crepuscule Clg
Lemon n Lime
Heritage
Black Beauty
Wairere Nursery
826 Gordonton Road, R D 1, Hamilton 3281 Ph: (07) 824 3430 Email: