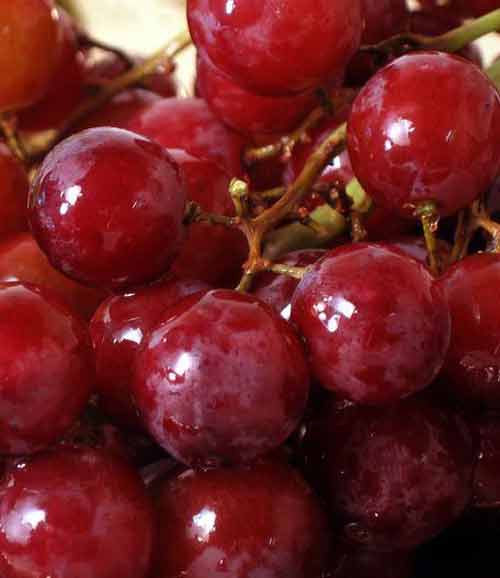 CLICK TO ENLARGE
An attractive red skinned grape with little oval 'cherry' like grapes that have an exquisite sweet flavour. Ripens in late autumn. The vine shows good disease resistance. Plant in a sunny well drained position and do any pruning in winter after leaf fall. Deciduous.



Habit: Climbing
Est. Hgt/Wdth in 7/10 yrs: Climber

Grape Urbana
Current Stock Height: 100/110 cm ?

Container: pb8 ?

New stock arriving beginning of July, 2020. Pre-order now. Estimated price $31.99 each. Payment when stock arrives.
Wairere Nursery
826 Gordonton Road, R D 1, Hamilton 3281 Ph: (07) 824 3430 Email: