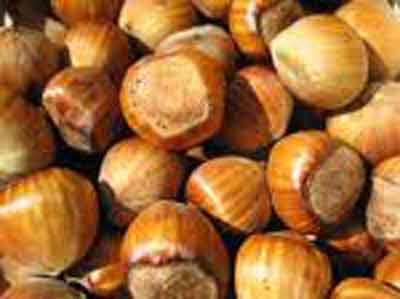 CLICK TO ENLARGE
Nut. NZ bred variety, one of the best! Well filled nut with a 'high crackout' - a great producer in other words! Nuts keep well. Useful hedging or screening shrub. Use 'Merveille de Bolwiller' or 'Alexandra'as the pollinator. Hardy and easy to grow. Deciduous.

Colour: Brown / Pink
Habit: Upright
Est. Hgt/Wdth in 7/10 yrs: 4m x 3m

Hazelnut Whiteheart
Current Stock Height: 60/100 cm ?

Container: 4.5l ?

New stock arriving beginning of July, 2020. Pre-order now. Estimated price $39.99 each. Payment when stock arrives.
Wairere Nursery
826 Gordonton Road, R D 1, Hamilton 3281 Ph: (07) 824 3430 Email: Open 7 days 8:30am-5pm