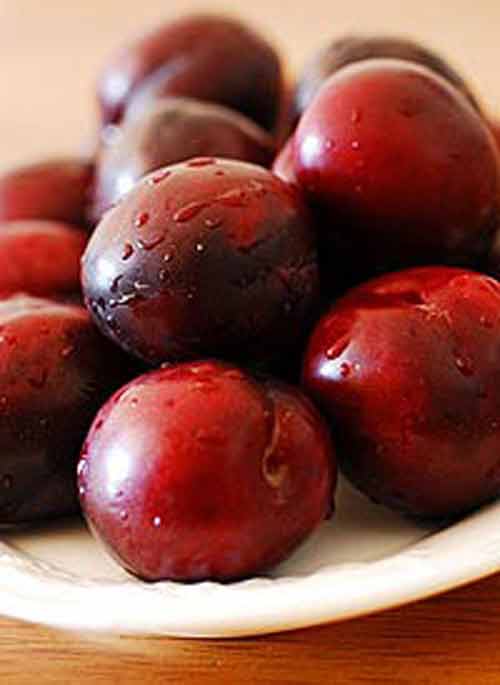 CLICK TO ENLARGE
Double grafted Plum. Omega- Large with port-wine red skin, crimson red flesh of good flavour. Many culinary uses, stores well. Black Doris- Excellent all purpose plum with purple- black skin and dark red juicy flesh. Good for bottling. Deciduous.

Colour: White
Habit: Upright
Est. Hgt/Wdth in 7/10 yrs: 5m x 3m

Plum Dble Omega/Black Doris GQ
Current Stock Height: 135/160 cm ?

Container: pb18 ?

New stock arriving beginning of July, 2020. Pre-order now. Estimated price $49.99 each. Payment when stock arrives.
Wairere Nursery
826 Gordonton Road, R D 1, Hamilton 3281 Ph: (07) 824 3430 Email: Open 7 days 8:30am-5pm