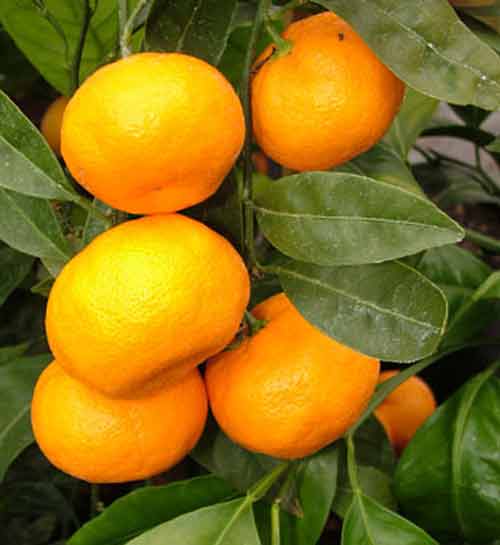 CLICK TO ENLARGE
Citrus. 'Silverhill' has easy peel, thin smooth rind and attractive, flat shaped, seedless fruit. The fruit is low in acid and therefore really sweet and juicy. Just delicious for a healthy snack in the winter. Easy to grow in a sunny, well drained spot in the garden or a container. Evergreen.

The large fruit produced by this Mandarin store well. Make sure you cut the fruit off the tree rather than just pull off. As with all Citrus regular feeding and watering will produce the best results.

Colour: White
Habit: Upright
Est. Hgt/Wdth in 7/10 yrs: 1.5m x 1m

Mandarin Satsuma Silverhill
New stock arriving beginning of September, 2020. Pre-order now. Estimated price $32.99 each. Payment when stock arrives.
Wairere Nursery
826 Gordonton Road, R D 1, Hamilton 3281 Ph: (07) 824 3430 Email: