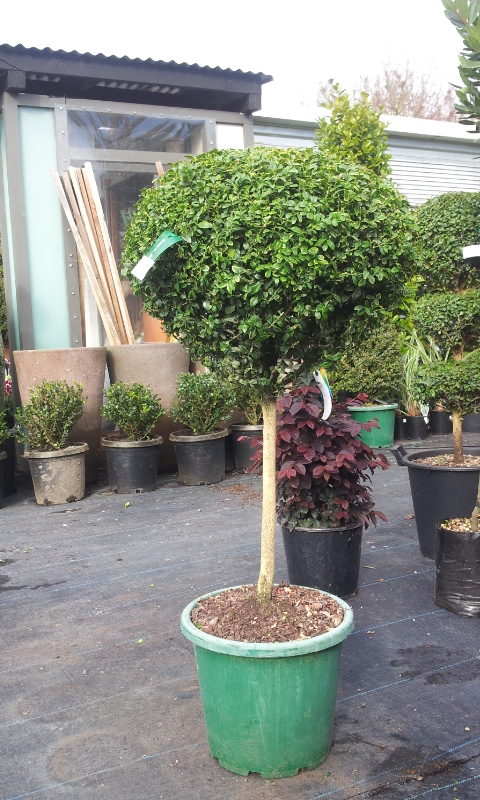 CLICK TO ENLARGE
The ubiquitous English Box is a versatile and rewarding plant that is easy to grow. The small, stiff, green leaves are perfect for trimming and shaping and always look good at any time of year. This 1 ball topiary specimen can be grown in a container or a special place in the garden. Evergreen.

Colour: White
Habit: Compact
Est. Hgt/Wdth in 7/10 yrs: 100cm x 60cm

Buxus Sempervirens 1 Ball Std
Current Stock Height: STD-50/HGT-90 cm ?

Container: 12l ?

$99.99
Wairere Nursery
826 Gordonton Road, R D 1, Hamilton 3281 Ph: (07) 824 3430 Email: